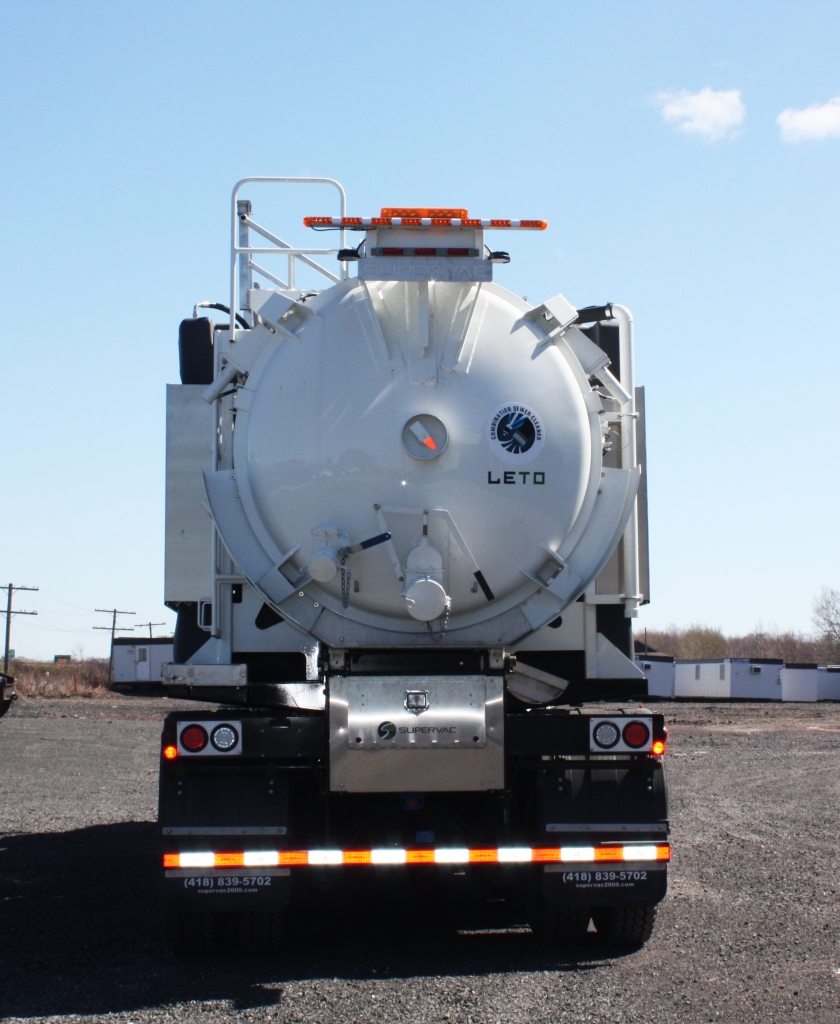 Leto Offers Simplified Design, Increased Power
No one wants complication when unloading a combo unit. That's why being able to lift and dump the debris tank without having to secure the freshwater tanks or worry about dumping them too makes a lot of sense. The Leto, Supervac's durable combination truck, offers just that.
"Its debris tank is 66 inches in diameter, but the side-mounted water tanks actually stay down and in place while dumping," says Steeve Sheehy, Supervac's National Sales Manager. "That feature makes the dumping process much less complicated for the user. If you talk to any combo truck operator, they are going to tell you that they would prefer those water tanks stay in place."
High-end components
At the heart of the Leto is a positive displacement blower unit that offers 3,800 cfm at 27 inches Hg. That added power makes job quicker and more crews more efficient, according to Sheehy.
"Most of the Leto's competitive models have smaller blowers offering only 18 inches Hg," he says. "We know our customers will appreciate the increased vacuum power."
Another high-end component of the Leto is its front-mounted hose reel, offering room for 600 feet of 3/4-inch jetting hose, and the flexibility of 180-degree hydraulic pivot and planetary hydraulic rotation. The reel also includes a control panel and display for the unit's electronic multiplex system, offering full jetting control outside the cab.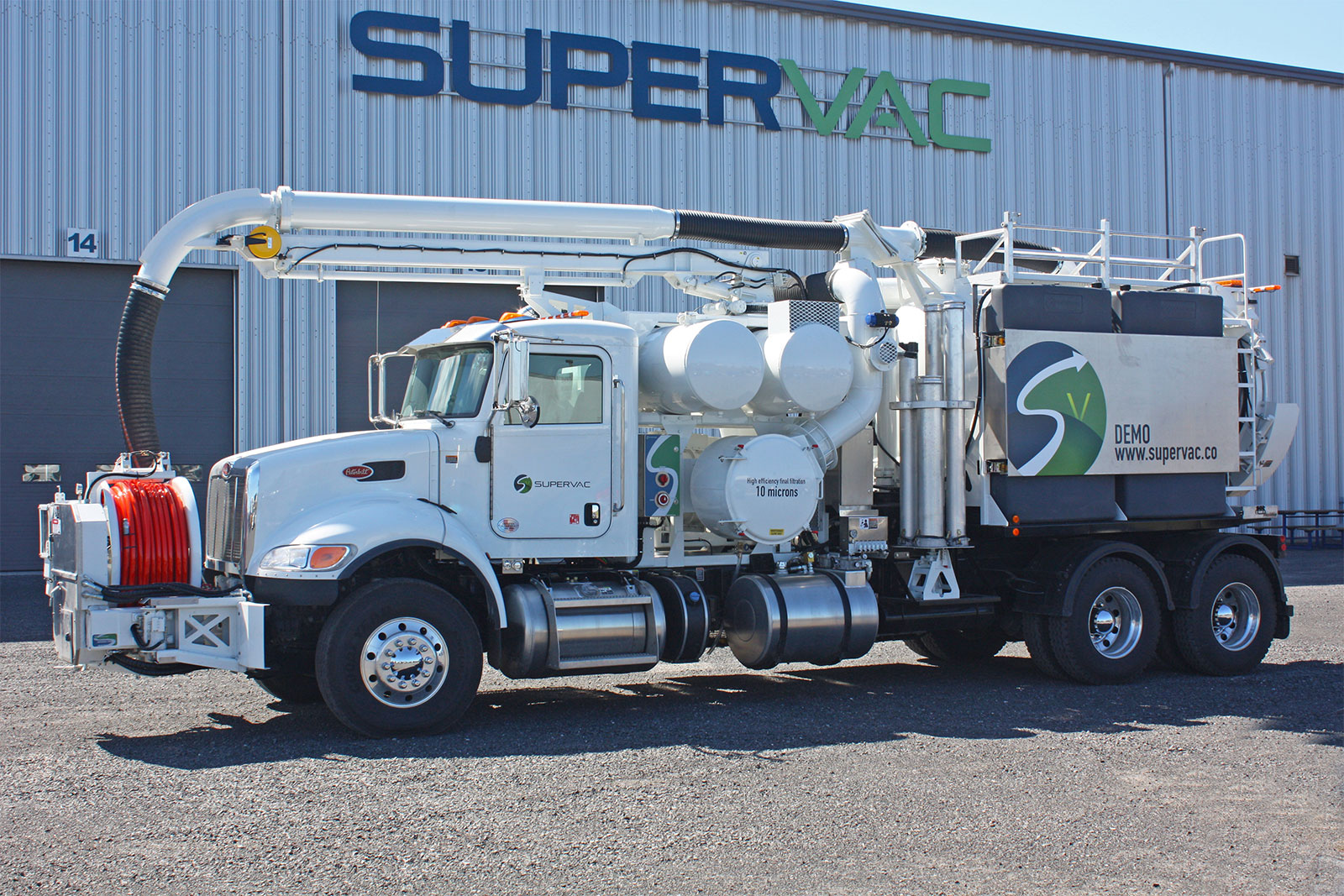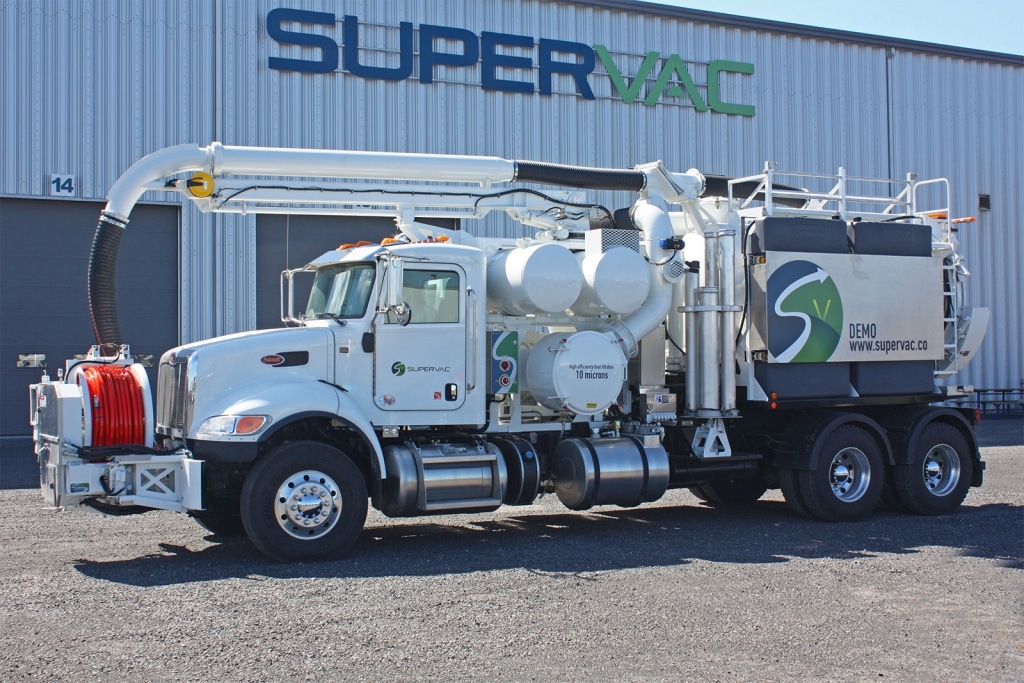 "That control is key, with municipal crews often asked to do more with fewer people," says Sheehy. "The control does a lot of the work for you. It keeps the operator out of harm's way, but still allows for a full view of the work being accomplished."
The Leto includes a pre-built silencer, 8-inch top-loading boom with 180-degree rotation and a 21-foot extension, a carbon steel cyclone unit, 50 feet of ½-inch hose with a jetting hand gun offering 20 gpm at 2,000 psi, a 12-volt recirculation pump and electronic level indicator. As mentioned, its 1,040-gallon polyethylene water tanks stay in place while dumping.
A versatile and long-lasting unit
Jetting power is provided by a durable pressure water pump offering 65 gpm at 2,000 psi. The debris tank has a full-opening rear door with four heavy-duty hydraulic rear door lock. Four aluminum hose extensions are mounted on the rear of the unit, with a 6-inch discharge valve and 4-inch decant valve. A hydraulic vibrator assists in unloading the 1,800-gallon 1/4-inch carbon steel debris tank. According to Sheehy, the Leto is being aimed at municipalities and contractors that perform municipal contract work.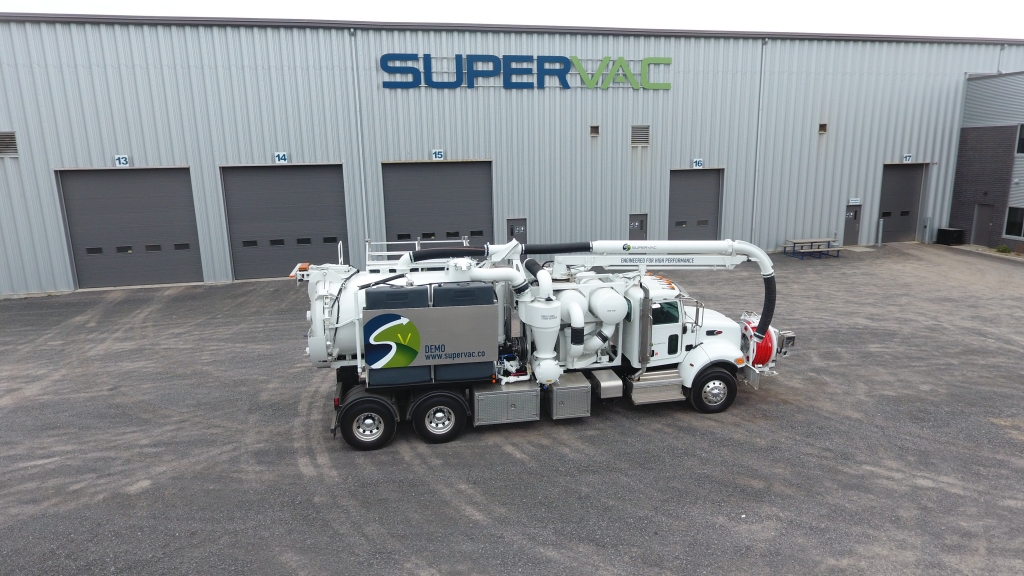 "It's really our first entry into the large combo unit market, and we're excited," he says. "We feel it has many options that make it a great fit for any city."
To fit into tighter urban areas, the Leto can be manufactured in a more compact unit. Sheehy says that while municipal sewer work is a somewhat new market for Supervac, the same technology that makes the company's hydroexcavators and vacuum trucks is ingrained in their combination trucks – making them a quality option for municipalities.
"If a city is looking for a quality combo unit, this is it," he says. "We believe that once these municipalities know what they're getting in the Leto, they won't want to go back."