In sewer cleaning, time is money. Companies using traditional combination sewer cleaners typically have to stop cleaning several times a day to fill up the freshwater reservoir to continue jetting. That not only interrupts the job, it means added fuel costs, in addition to the cost of the water.
Recycling water to increase productivity
There is another option, though. The Triton™ combination sewer cleaner from Supervac has a water recycling system that employs a filter system to allow continuous work without downtime for water filling. It filters water collected in the debris tank and transfers it to a water reservoir used by the Pratissoli water pump. According to Steeve Sheehy, Supervac's National Canadian Sales Manager, units in the field are already providing dividends for users.
"We have a unit right now in the field that is binge used all week with the same water," he says. "There's no downtime because there no need to refill it with freshwater."
How to recycle?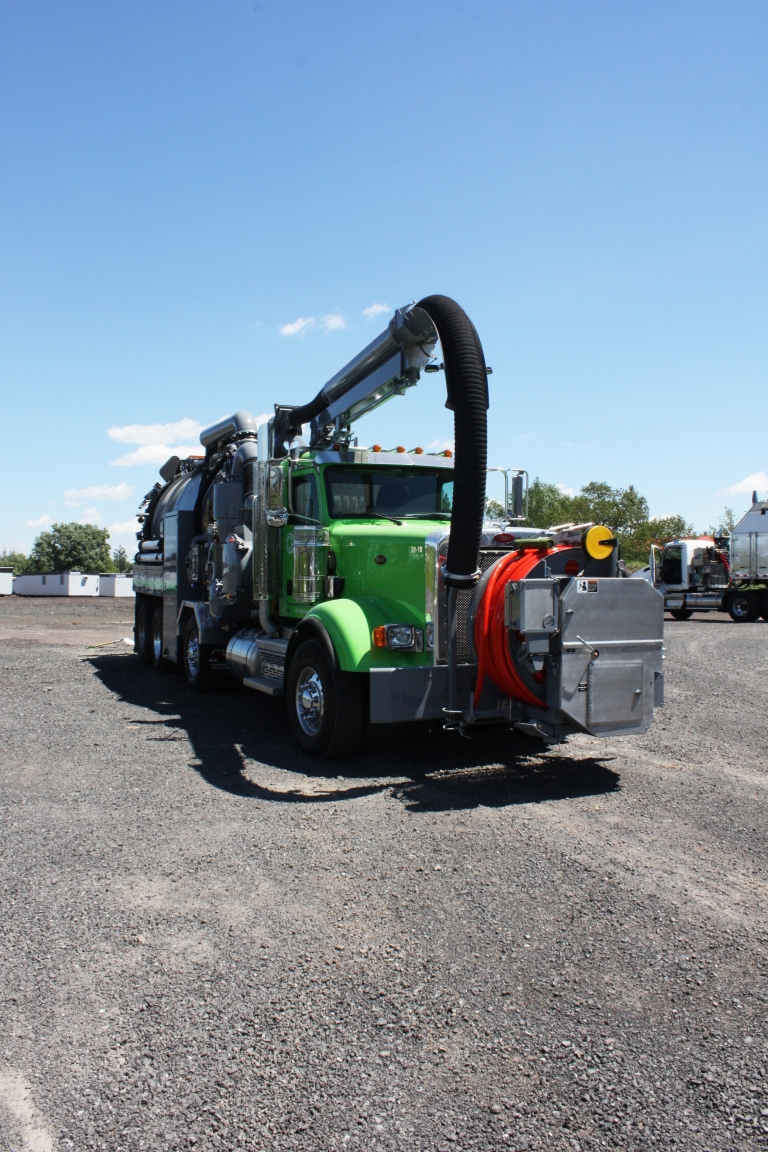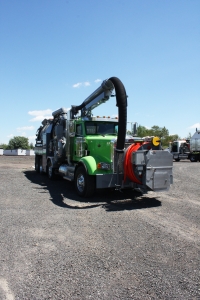 The Triton™ filtration system separates the liquid from the solids. The solids are returned to the reservoir and water is fed into the water tank and can be reused to supply the pressure pump of the scrubber. The self-cleaning filtration system removes up to 80 percent of the liquid from the debris, providing an additional savings in dumping costs.
"When you dump the debris, it is actually debris, not water," says Sheehy. "With dumping costs at an all-time high in North America, that can lead to a huge savings as well."
"We set our system up a little differently," he says. "We equalize the weight distribution, regardless of if the hose reel is on the front or back."
The versatile system was developed in collaboration with Supervac's customers in an effort to reduce operating costs. Sheehy says that machinery that offers water recycling will continue to grow in popularity.
"We're seeing more cities requesting it to create a smaller footprint," he says. "The Triton™ system not only offers that smaller footprint, there is no compromise on performance."
Components that do not leave indifferent!
The unit comes with a 2,500-gallon debris tank with stainless steel liner and vibrator, 1,500-gallon water tank, hydraulic boom and dump, and a full-opening rear door. Vacuum is provided by a 3,800 cfm at 27 inches Hg Robuschi blower, while jetting power is provided by an 80 gpm, 2,500 psi Pratissoli water pump specifically designed for recycled water. The rear or front-mounted hydraulic hose reel holds 600 feet of 1-inch hose.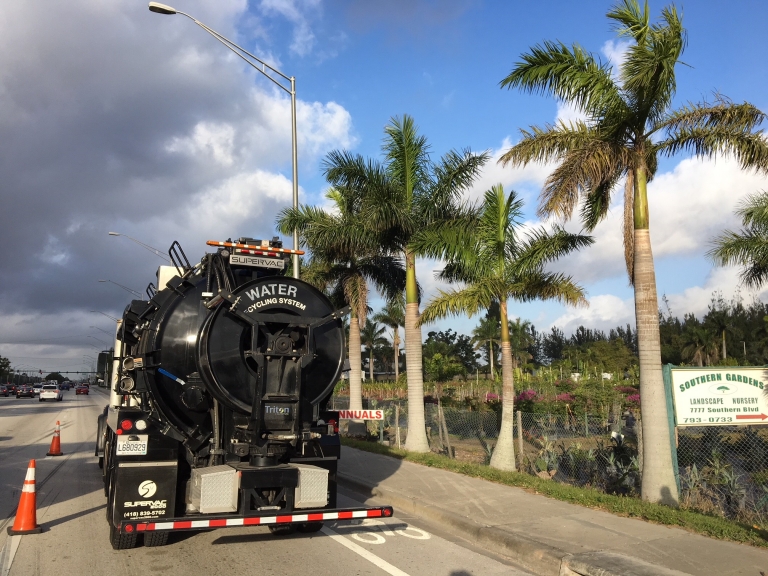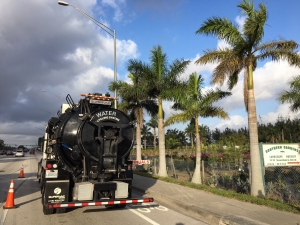 "Grease isn't going to bog down this machine because it is self-cleaning," says Steeve Sheehy Supervac's Sales Manager. "We designed it so that it can be used to clean grease traps. We only suggest that you give the filter a rinse once a week."
When the savings in water, fuel and work time is combined, Sheehy believes the system can pay for itself in short order.
"We calculate that using a Triton™ system in a municipal environment will save upwards of $100,000 per year," he says. "When you work for a city and are trying to save every tax dollar you can, that's huge."