Spec your new equipment from the bottom up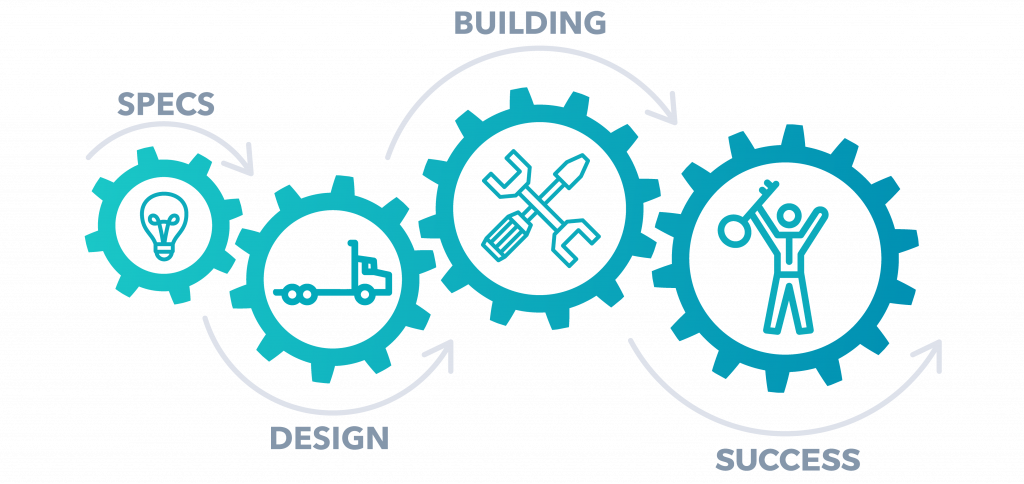 Investing in new equipment is really investing in your business or municipality, not to mention giving your team the tools to succeed. Upgrading assets improves your team's efficiency, leads to a reduction in accidents and injuries, and may even contribute to helping you grow your client base.
With that in mind, when a company makes that sort of investment, it should receive what it truly needs. That's why Supervac works with each individual client to design every truck from the bottom up according to detailed user-defined specifications.
"The way we think, when a customer buys a hydrovac, they should expect a unit designed to fit their needs," says Steeve Sheehy, Supervac's National Sales Manager. "Our engineering team works hand-in-hand with both the client and our in-house production team to make sure all parties are in the loop from the time the first drawing is made to when the finishing rig rolls out of our production facility."
More productivity, less downtime
One of the biggest deterrents to upgrading equipment is the cost and time involved. But consider the lost revenue and wasted man-hours caused by slow, outdated machinery that's constantly breaking down. Consider still making an investment in a new machine, only to end up with a unit that is too complicated for your employees to operate, or is missing the features they need to get the job done efficiently and correctly. Supervac units, on the contrary, are designed to be easy to use, with the sizing options across the board to keep your crew on the job longer.
"Our units can be designed with water and debris tanks sized to whatever the customer prefers," says Sheehy. "The water tanks can also be mounted in various spaces on the truck, and even enclosed and heated for cold-weather operation." That way, we try to maximized better weight distribution for maximum payload.
Other options include an assortment of different sizes and brands of blower, and various water pumps that offer up to 170 gpm output. Engine sizes and brands are also customizable, along with three different boom style options customized to the type of work to be performed. Payload capacity of up to 45,000 pounds sits on the chassis of the customer's choosing. Front or rear-mount hose reel options and the optional Triton liquid-solids separation system are just a small look at the total package of options available on combo unit.
"Before our engineers even sit down to start a drawing, they discuss what type of work they expect to be doing with their unit," says Sheehy. "That analysis gives our engineering team the background information they need to design the truck from the ground up, with that specific customer in mind."
Contact Consistency
Typically the customer is presented with a 3D design model of their unit within a few weeks of the analysis meeting. Once approved, the order is placed for the chosen chassis, which typically arrives in 3 to 5 months. After another 3 to 4 months of build time, the truck is ready for delivery. Sheehy says that while Supervac's lead time may be slightly longer than some competitors, the customized end product is worth the wait. And the customer is never in the dark during the build, as Supervac designates a lead engineer to every build, and they see that build through from the first spec meeting through manufacturing completion.
"We want customers who are looking for custom designs, and they know that it takes time to give them exactly what they want," says Sheehy. "The customer is going to be getting constant updates on their truck all along the process, and when they call with a question, they will be speaking to their assigned lead engineer. There's no corners cut. When a customer is making this kind of investment, that's what they deserve."